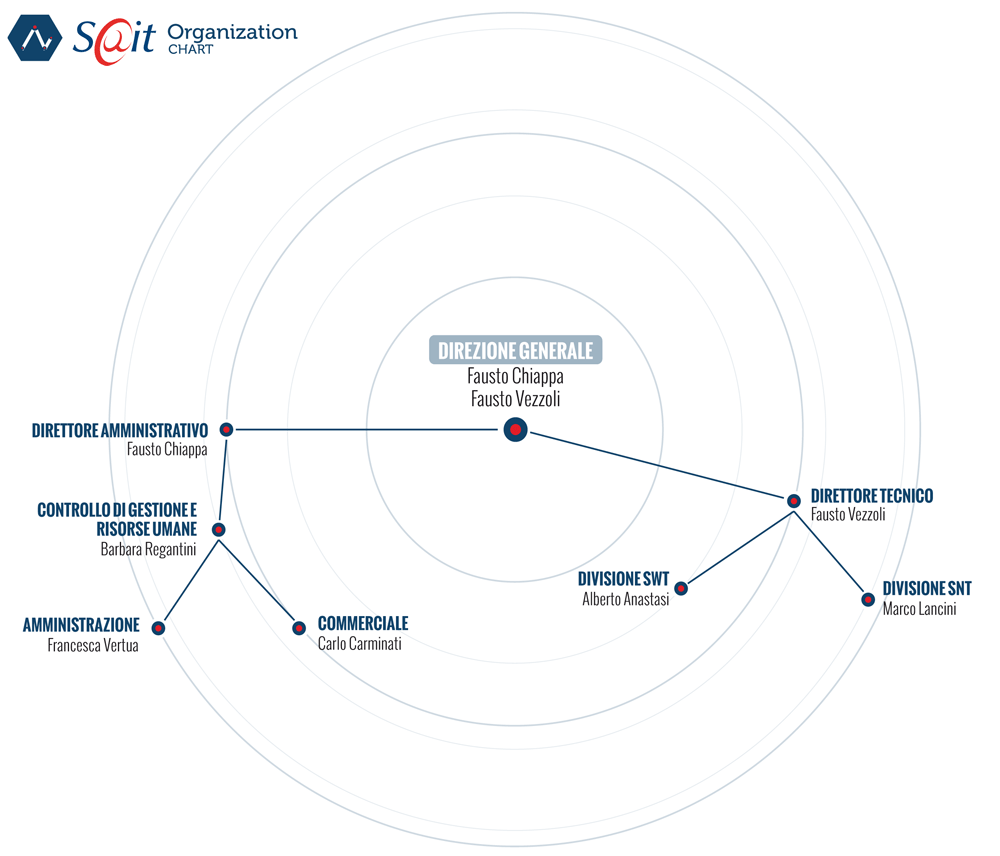 COMPANY STRUCTURE
The structure organization of SAIT is based on two divisions performing different roles.
SWT – Software Development
SNT – Customer Care; Telecommunications and automatic identification; RFID
The administration and the human resources management complete the organization. Both the SAIT's founding partners contribute daily to the growth, to the business definition , and to the projects realization.
---