CUSTOM SOLUTION
WE KNOW THE PROBLEMS, AND WE KNOW THE SOLUTIONS.
SWT // Software Development
SWT is the SAIT division committed to software applications: it provides design, analysis, development and customization services.
Our target is the logistics and traceability market, where we have many references and success cases, including the cargo handling system used in the airports of Milan and Rome.
The high quality of our solutions, in conjunction with our deep industry expertise in information technologies, automatic identification and mobility allowed us to contribute to noteworthy projects for some of the most important national and international mass retail operators.
We develop with Oracle technology, with whom we are a Gold Partner, on the J2EE platform. We use a consultative approach oriented towards technological innovation, that allows us to actively respond to market evolutions and needs.
JSWS was born to provide all the required tools for a Warehouse and Supply Chain Management system.
JSWS is a software platform for logistics, based on multi-tier SOA architecture, making it extremely lightweight, secure, scalable and web-oriented, thus capable of adapting to the needs of modern distribution models.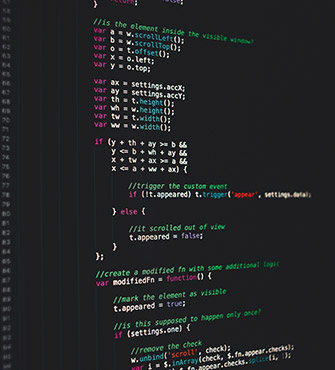 RFID TECHNOLOGY // RADIO FREQUENCY IDENTIFICATION IS IN OUR DNA
SWT // Applications
RFId technology is in our corporate visions: passive, BAP, semi-active and active, RTLS, LF, HF, UHF, µW, UWB frequencies. SAIT pledges important partnerships with international manufacturers and research institutions.