Track and protect your projects with SAIT srl, market leader in Software Development, Automatic Identification and Wireless Telecommunications systems.
Thanks to our decades of experience working with top businesses, we are a reliable choice to catalog and protect your goods, from manufacturing to the final consumer.
Request a free consultation by clicking the button below:
Request a consult
WE KNOW THE PROBLEMS, AND WE KNOW THE SOLUTIONS
About us
35 highly qualified professionals comprise our fast-growing team specializing in Software Development, System Integration and Automatic Identification in the Logistics and Traceability markets.
We have been serving 150 companies for more than 25 years, including large operators in the port, airport and mass retail channel industries.
Currently, we are expanding our areas of expertise with large-scale blockchain projects and collaborations. We have been Partners of Oracle, the third largest Software Company in the world (after Microsoft and IBM), for several years now.
About us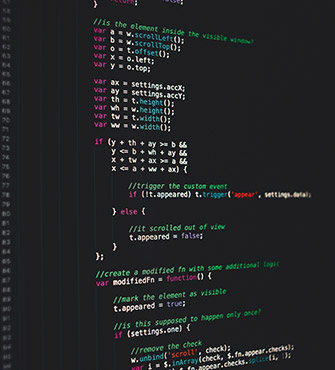 SWT
SWT is the SAIT division committed to software applications: it provides design, analysis, development and customization services.
More information
SNT
SNT is the SAIT division committed to system integrations and IT infrastructures: it provides design, construction, maintenance and assistance services.
More information